Alabama SBDC at the University of Alabama
Contact Us
Alabama SBDC at the University of Alabama
621 Greensboro Ave
Tuscaloosa, AL 35401
Tel: 877-825-7232
sbdc.ua.edu
To speak with an SBDC Business Advisor in Tuscaloosa, please complete our online client registration form.  The Tuscaloosa SBDC office covers Tuscaloosa, Bibb, Chilton, Pickens, Greene, Hale, Perry, and Dallas counties.  Our one-on-one advising services are confidential and offered at no charge to Alabama's entrepreneurs and small business owners, but we are required to collect basic demographic information for our funding partners.  All information is reported in aggregate form (# veteran-owned business, # women-owned businesses, etc.)
Your Local Small Business Experts: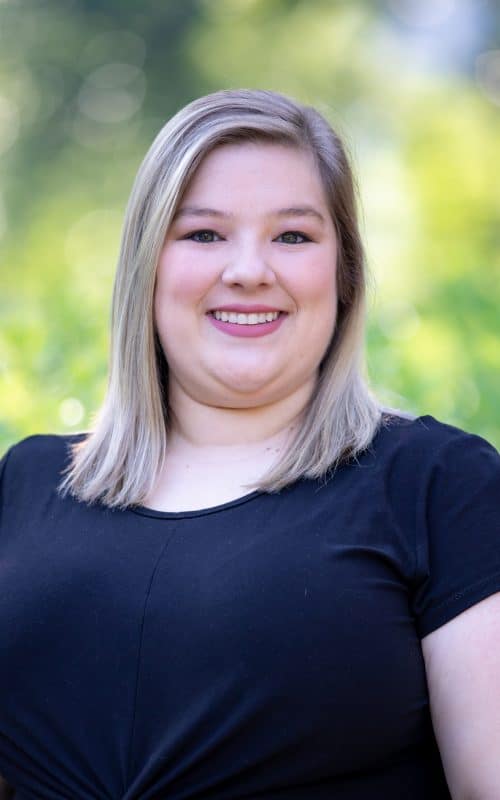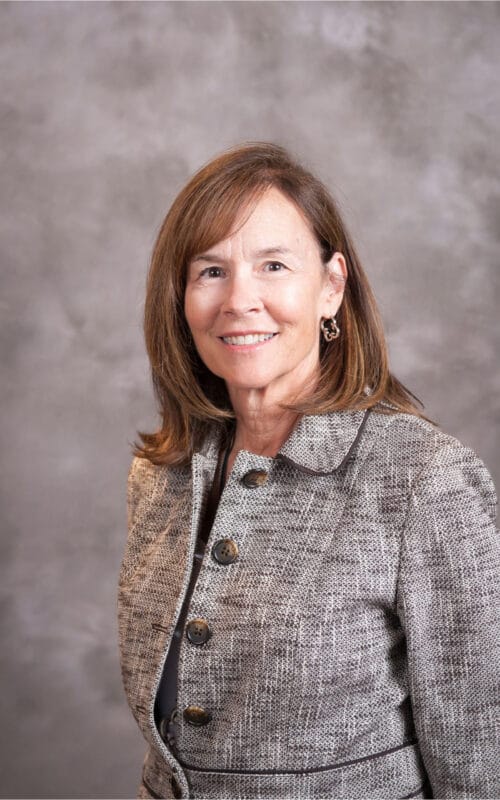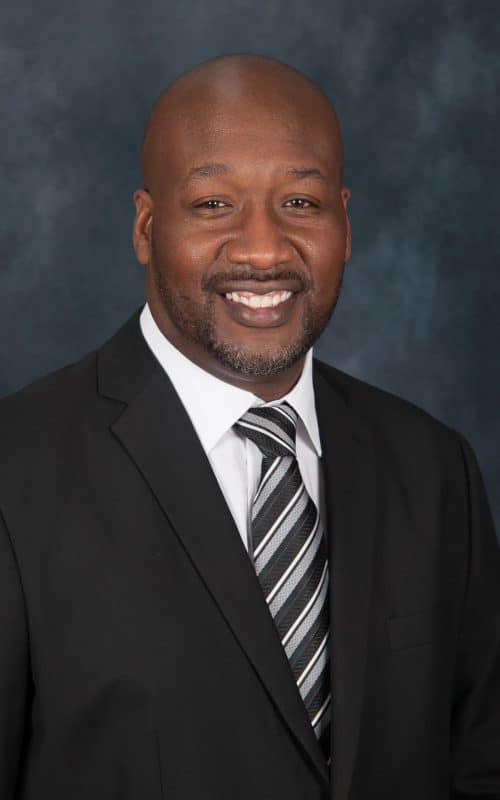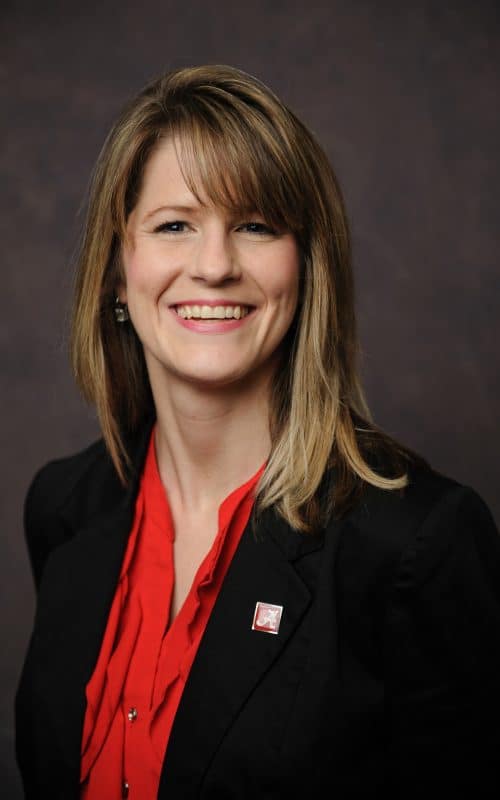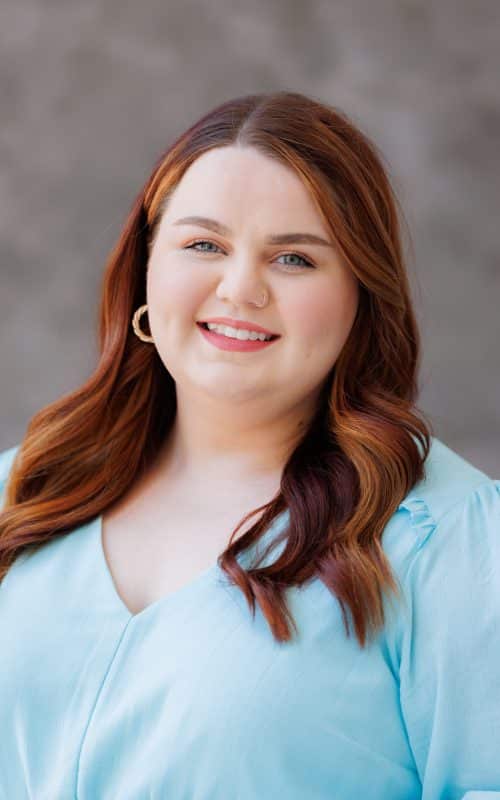 Executive State Director
Bill Cummins
In June 2011, Bill Cummins was named Executive State Director of the Alabama Small Business Development Center Network, a public sector service organization devoted to supporting Alabama small business. Bill is a thirty-year veteran of commercial banking and joined Bank One/New Orleans in 1998 as the Market Manager — Trade Finance for Louisiana. In 2000, he was promoted to first vice president for Global Treasury & Trade (Southeastern Market Manager). In 2004, Bank One merged with JP Morgan Chase, and Bill served as Executive Director for Global Trade Services for JPMorgan Chase Bank.
From 1996-1998, Bill was Senior Vice President and Director of the AmTrade International Bank in Atlanta; from 1982 to 1995, he was group vice president for trade finance with South Trust Bank in Birmingham.
Bill is a former member of the Bankers' Association on Foreign Trade and co-founded its Small Business Export Finance Committee. He has served as an expert witness regarding trade finance before several congressional committees and is a frequent lecturer for trade groups, financial institutions and universities. Bill was named to the national Advisory Committee of Ex-Im Bank in the fall of 2020. He is a member and former Vice Chair of the Louisiana District Export Council – LADEC and former Chairman of the Alabama District Export Council, 1994-96 (and its Vice Chairman from 2014 to present). Bill served two terms on the NADEC Board of Directors. For many years, Bill served on the faculty of the LSU Graduate School of Banking; he is a former adjunct professor with Birmingham-Southern University. Bill served on the Board of Visitors for the College of Business at Loyola University and was the 2001-2002 Chair of the International Trade & Tourism Council of the Louisiana Association of Business and Industry (LABI); in January of 2005, Bill was elected to the Board of Directors of LABI. In 2000, he was elected to the Board of the World Trade Center of New Orleans. From 2017 to 2019, Bill served on the Board of Directors for the national association of Small Business Development Centers, America's SBDC.
A New Orleans native, Bill is a graduate of Tulane University and of the Masters of International Business Studies (MIBS) program of the University of South Carolina.  Bill is married with two grown daughters and five grandchildren. He is a member of Jubilee Shores United Methodist Church in Fairhope, Alabama and currently serves on its Leadership Council.
Associate State Director
Michael Brooks
Michael Brooks is the Associate State Director of the Alabama Small Business Development Center Network (ASBDC), an economic development program at the University of Alabama's Office for Research & Economic Development, designed to help grow Alabama's economy by providing one-on-one, confidential & no-cost assistance to entrepreneurs and existing small businesses.
Michael began his career with the SBDC as an International Trade Specialist with the Alabama International Trade Center in 1998, leading several Trade Center programs, including business development, trade counseling, and export financing. In 2009 he joined the leadership of the Alabama SBDC Network as the Associate State Director. In this position he serves as a liaison to SBA and other business development organizations, oversees the accreditation process for the state's 10 SBDC locations, and drives innovation and performance improvement across the Network.
He received an MBA in Strategic Management & Marketing, and a BS in International Business from The University of Alabama. He currently serves on the board of directors for the AlabamaGermany Partnership and the North Alabama International Trade Association (NAITA), and was nominated to serve on the Alabama District Export Council (DEC).
Director Alabama International Trade Center
Brian K. Davis
Brian Davis is the Director of the Alabama International Trade Center (AITC) at The University of Alabama' where he oversees its export research, training, and finance services.  The AITC, a component of the University's economic development outreach programs, utilizes professional staff, UA students, and industry consultants to help small businesses in Alabama expand sales in foreign markets. The statewide program also serves as a resource for local, state, and regional organizations on a variety of international business research and development projects.
Brian is the project director for the Alabama Small Business Development Center (SBDC) Network at The University of Alabama, a partnership program with the U.S. Small Business Administration, higher education institutions in Alabama, and the State of Alabama.  It provides management and technical assistance to start-up and existing small businesses in all 67 counties of the state.
Brian has over 30 years of experience in international trade consulting and research projects.  He taught the export management course for the UA College of Commerce and Business Administration from 1990-2012.  Brian is a past president of the North American Small Business International Trade Educators (NASBITE) association and serves on its board of directors as a Distinguished Fellow.  He is a board member and secretary/treasurer of the Alabama India Business Partnership Association.
Brian received a Master's Degree in Latin American Studies from The University of Alabama and a Bachelor's Degree in Business and Intercultural Studies from the University of Montevallo.
Procurement Manager, APEX Accelerator of Alabama
Lindsay Frey
After several years as a Procurement Specialist at the Alabama PTAC at JSU, Lindsay was hired as the statewide PTAC Program Manager at the University of Alabama.  Lindsay has offices in Birmingham and Jacksonville.  Before joining the PTAC, she spent two years in the Anniston Army Depot's Contracting Office, mainly assisting in the Office of Small Business Programs.  Lindsay also offers eleven years of experience in sales, marketing, and community outreach to assist her clients.  She ran her family's jewelry business for seven years and was a marketing manager/community outreach manager for a large chain of non-profit dental offices in the area for four years.  Lindsay has an undergrad in Marketing and her Masters in Public Administration, both from JSU.  She is a Leadership Calhoun County and Leadership Cleburne County graduate and received the Calhoun County Chamber's Small Business Advocate of the Year award in 2019.  Lindsay is married to her husband, Tom and has a daughter named Scarlett.
Coming soon: Alabama PTAC will be known as Alabama APEX Accelerator.  The APEX Accelerator is funded in part through a cooperative agreement with the Department of Defense.
Project Accountant
Erin Coleman
Ms. Coleman joined The University of Alabama Small Business Development Center in Tuscaloosa in 2013 as an Accounting Specialist and was promoted to Program Accountant in 2014. Erin started her career at The University of Alabama in 2009 at The University Supply Store working in accounts payable. She received a bachelor's degree in Finance and a master's degree in Financial Planning. She manages all the financial functions of the SBDC Lead Center such as budget reconciliation, payroll, expense reports, sub-recipient monitoring, and preparing grant proposals.
Accounting Specialist
Katie Cleveland
Katie Cleveland joined the Alabama SBDC as an Accounting Specialist in August 2022.  She graduated from The University of Alabama with a bachelor's in marine science and biology.  After college she ventured in retail and later progressed into the banking world. She was eventually introduced to accounting and began her career with the Alabama SBDC at The University of Alabama.
Finance Specialist / Business Advisor
Suzanne Darden
Suzanne Darden is a Finance Specialist with the statewide Alabama Small Business Development Center Network, based at The University of Alabama. The SBDC provides technical assistance to help small businesses secure capital for start-up and growth. Suzanne is a key leader with the SBDC's Capital Access Program, a position she has held since 2013. In the last three years, the SBDC has helped secure over $318 million in capital projects for manufacturing, healthcare, hospitality, hotel, multi-use residential/retail complexes, and other business projects throughout the state. Suzanne was awarded the 2018 SBDC State Star for outstanding performance among the nationwide SBDC program and is the 'go to' person for Alabama businesses seeking to access capital. Her previous experience has included serving as general manager and CFO for a refrigeration and ice manufacturing business; and commercial lending with banks in Georgia and Virginia. She is a graduate of Christopher Newport College of the College of William and Mary and is from Williamsburg, Virginia.
Regional Manager
Lindsay Bridges
Lindsay Bridges has worked as a business advisor since 2009. Prior to joining the Alabama SBDC, she started a consulting business specializing in research and writing services. Lindsay has a Bachelor's degree in History from Samford University, a Master's degree in History from Auburn University, and a JD from Cumberland School of Law. She loves her job with the Alabama SBDC because she is continually learning. Lindsay enjoys researching various topics for clients and advises on a variety of subjects, including startup, financing, and feasibility.
Finance Specialist / Business Advisor
Joe Grimes
Joe Grimes is a Finance Specialist with the Alabama SBDC Capital Access Team at The University of Alabama. Prior to this he was a Business Advisor with the Alabama SBDC at Jacksonville State University for nine years. During his time at JSU he was also an adjunct instructor of finance in the School of Banking.
Grimes' areas of expertise include financial analysis, financial projections, and obtaining sources of capital. He has 20 years of experience in commercial banking, loan underwriting, portfolio management, and client service. While Grimes worked in banking, he completed The Graduate School of Banking of The South on the Louisiana State University campus.
Prior to joining the SBDC Grimes co-owned two casual dining restaurants in the Birmingham area for four years. This endeavor provided him with experience and knowledge in all aspects of owning a small business, being part of a franchise, and in buying and selling a business.
During his career Grimes has been an active member of several civic organizations, on the board of directors of non-profit organizations, and served as president of three of the organizations.
Grimes' formal education includes a BA degree from the University of Alabama and an MBA degree with a concentration in Finance from Jacksonville State University.
Finance Specialist / Business Advisor
Emily Moore
Regional Manager
Heather Wright
Heather Wright is a graduate of Auburn University with a BS in Business Administration with concentration in Finance and Human Resource Management. Mrs. Wright finished her MBA from the University of North Alabama. She has over fifteen years of finance and capital markets experience, with extensive work in market feasibility research, financial modeling, capital raises, and incentive packaging. Heather is a part of the Alabama SBDC's Capital Access Team, assisting business owners in all of their financial needs. Mrs. Wright's career has included executive roles in multiple business, as well as financial roles with Wells Fargo and Martin Federal Credit Union. She currently sits on multiple executive boards and is a Regional Manager at the Alabama SBDC.
Senior International Trade Specialist, AITC
Carolyn Q. Turner, CGBP, LCB
"Mrs. Carolyn Turner is the Assistant Director of Research and Training with the Alabama International Trade Center, providing import and export business counseling to companies in Alabama. She has nearly 20 years' experience in international business as it relates to developing export/import growth strategies, compliance and regulations, export controls under ITAR and EAR, customs clearance processes, classification, and logistics and supply chain. She is a Licensed US Customs Broker and also a Nasbite Certified Global Business Professional, so she is well positioned to help Alabama's importers and exporters. She has experience in a wide range of industries from software as a service, biotech, aerospace and aviation, automotive, to agriculture and everything in between. She has a BS in International Marketing and Spanish, with a focus on Latin America, and a Masters in Global Business Management, both from the University of Alabama. And she also serves on various Boards including the Japan America Society of Alabama (JASA); Destination Hoover International; and BIO Alabama. Mrs. Turner joined the Trade Center in 2008. She previously worked for Page & Jones, Inc. a Freight Forwarder and Customs Broker with offices throughout the Southeast, as the NVO and freight coordinator for the company's imports and exports. And she has been able to travel extensively during her career and uses that market knowledge to help companies navigate their international business endeavors.
Alabama International Trade Center
Alabama SBDC Network
The University of Alabama
621 Greensboro Ave.
Tuscaloosa, AL 35487
Director, International Business Development – AITC
Kristinn Gretarsson
Mr. Gretarsson has 25 years of experience in international business as a frontline manager, CEO, and board member of companies in medical, biotech and the financial sector. He has extensive experience in driving growth, entering new markets, product development, and brand building.  Mr. Gretarsson has led two companies through ISO 9001 certification and secured CE marking and FDA approval for medical devices, diagnostic aids, and skin care products.  Mr. Gretarsson was the CEO of ORF Genetics and BIOEFFECT, a world leading company in the development and production of recombinant proteins.
Kristinn's previous roles also included sales and marketing for a large food products company with 50 distributors and 200 SKU´s, and as International Trade Specialist for the Alabama International Trade Center.  Kristinn completed his undergraduate and graduate degrees in business from The University of Alabama.
Director of Consultant Services / Senior Business Advisor
Paavo Hanninen
Paavo Hanninen currently works as Director Consulting Services for the Alabama Small Business Development Center Network (ASBDC.) In that role, Hanninen provides assistance on a wide range of business issues—including business plan development and business start- up guidance. From 1984 thru 2010, Hanninen served as director of the Small Business Development Center at the University of Alabama. In that role, he worked with many existing and potential small business owners in Tuscaloosa and throughout Alabama. While working for the University of Alabama, Hanninen has been a member of various local civic clubs, served on economic advisory boards and has been an officer and president of two local non-profit agencies serving the needs of the developmentally disabled.
Business Development Specialist
Brooke Maddox
Business Advisor
Jasmine Brothers
Jasmine Brothers is a graduate of the University of Alabama with a bachelor's degree in criminal justice.  After college she chose a different route and went down the financial industry path in loans and banking in Tuscaloosa, AL. Later she moved for a time to Charlotte, NC and worked as a mortgage closer. After her return to Alabama, she joined the team in August of 2022 as the Administrative Secretary for The University of Alabama Small Business Development Center in Tuscaloosa. In December of 2022 she moved to a new position as a Business Advisor.
Business Advisor
Harry Grier
Harry Grier is the owner of Arch Business Consulting, Inc. Arch Business Consulting was started in April 2012 and concentrates on advising management and owners of businesses with fewer than 25 employees or $5 million in annual revenues.
Prior to starting Arch Business Consulting, Harry was the Controller for a construction company for 8 1/2 years; was a commercial lender for 4 years, and a consumer banker for 9 years.
He graduated from the University of Georgia in 1990 with a BBA in Finance and a concentration in Economics.
He served on the Southeast Alabama Planning and Development Commission loan board for six years. He served on the Advisory Board of the Alabama Small Business Development Center Network. He served on the board of directors of the Alabama Brewers Guild for two years. He served as the Treasurer of the Alabama Alarm Association for 4 years.
Procurement Specialist APEX Accelerator of Alabama
Betsy Baker
Formal Education:
Auburn University – Montgomery, AL – Master's, Public Administration 1992
Troy University – Troy, AL – Bachelor's, Secondary Education in Social Science 1990
Certifications:
Graduate Certified Business Advisor, Kent State University's College of Business Administration – the first certified business advisor in the State of Alabama.
Certified Procurement Professional, Association of Procurement Technical Assistance Centers
Certified Verification Counselor, Department of Veterans Affairs
Skills and Abilities:
All aspects of government contracting including certifications, registrations, marketing, proposal review and proposal preparation. Also experienced in social media marketing, creative writing, report writing, educational training, presentation and business plan development.
Procurement Specialist APEX Accelerator of Alabama
Tory Shumpert
Tory Shumpert is a Procurement Specialist with the APEX Accelerator at Innovation Depot in Birmingham, Alabama. Before joining the team, he worked various positions at The University of Alabama campus in Tuscaloosa in sales and event management. Shumpert has multiple degrees and certifications from Stillman College, Strayer University, and The University of Alabama.
Procurement Specialist APEX Accelerator of Alabama
Susan Adams
Susan has worked in a multitude of industries in HR, Marketing, Management, and Sales, including Pharmaceuticals, as well as having teaching and administrative experience in both High School and University arenas.
Susan has undergraduate degrees from the University of North Alabama in Biology, Health, Physical Education, and Recreation, with teaching certifications in Elementary and Secondary. Her MBA is from the University of Memphis in the specializations of Marketing and Management. Susan did post-graduate work at Vanderbilt in the areas of Human Resources and Training.
Coming from a family of small business owners, and having been a former business owner herself, Susan knows the needs of the small business community and has been able to use her education and experience to help entrepreneurs and small business owners prepare for government contracting. As a life-long learner, consummate fundraiser, and volunteer, she is always taking opportunities to learn and connect with others.
Susan has recently been selected as President of the University of North Alabama Alumni Association and holds leadership roles with Rotary and serves on the Professional Staff Assembly at the University of Alabama.
Program Specialist
Karla Jordan
Karla Jordan has been with The University of Alabama since 2001.  Later, she joined the Alabama International Trade Center, Alabama Small Business Development Center, and APEX Accelerator of Alabama and brings expertise in assisting the teams with various reports, small business workshops, and specialized trade events. She works with the client tracking database and provides support to the statewide network staff.
Karla enjoys traveling, camping, and UTV Off-Road trail riding.
Administrative Secretary
Charitey Bonner
Charitey Bonner is the Administrative Secretary at the Alabama SBDC at The University of Alabama.  Charitey was born in Denver, CO and raised in the south of the United States, as she came from a military family. She completed two years of undergrad at the University of Arkansas at Little Rock and the University of Memphis in Tennessee.
After moving to Pensacola, FL in 2018, Charitey accepted a position at Navy Federal Credit Union headquarters and worked diligently there as a financial advisor for 4 years.  While in that career field, she completed various certifications in Leadership and Communication, and eventually became the Events Coordinator for her advising team.
She became connected to her local community through Transformation Church Pensacola in 2018 as well, and during the next 5 years occupied roles such as Guest Connections Director, Leadership Pipeline Administrator, and Executive Intern, alongside her other obligations.  In 2020, she graduated from a two-year intensive Leadership Pipeline through Transformation Church for Theology and Leadership in Ministry. After Covid, Charitey saw a need in her community in healthcare and accepted a position as an Office and Claims Processing Assistant at Sacred Heart Medical Group in 2021.
She moved to Alabama and began planting roots in January of 2023 after she met and married her now husband, Andrew, who lives and works in Tuscaloosa, AL.  Charitey is excited to be a part of the local team, as well as the bright future of the Alabama SBDC.
Success Stories
SARCOR, a civil engineering firm, has been in business for 12 years. This is not…
Registered clients that are working with one of our Business Advisors can use the form below to securely upload financial documents.  Never email sensitive financial documents. If you were referred by a lender, and are not already a client of the Alabama SBDC, please register here first.
Please ensure that all documents are properly labeled before uploading them.
For example, "ABC Manufacturing Balance Sheet 2020.pdf" is preferable to "Scan112233.pdf" or "Balance.pdf"
This is a secure upload, provided by Box. Box is ISO 27001 and ISO 27018 certified for its Information Security Management System and privacy protection as a PII processor, and has been granted an Authority to Operate and is listed on FedRAMP.gov as a FedRAMP compliant system at the moderate impact level. Box maintains a SOC 1 report based on the SSAE 18 standard, SOC 2 report based on the ISAE 3000 standard, and SOC 3 report based on TSP Section 100a from an independent third party.
Your data can only be accessed by the Capital Access Program. The CAP team will retain working files such as the global cash flow analysis in a secure system, and will delete personal financial information once the consulting engagement has concluded.
If this upload option does not work for you, please notify your Business Advisor.