The University of Alabama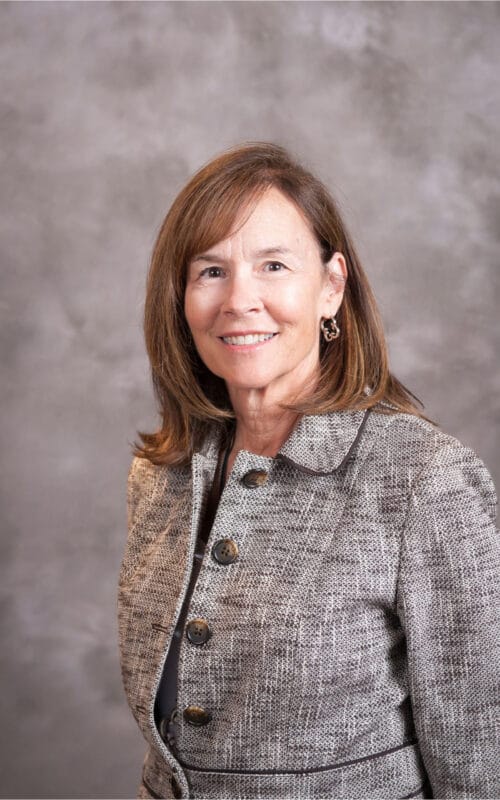 Executive State Director
Bill Cummins
In June 2011, Bill Cummins was named Executive State Director of the Alabama Small Business Development Center Network, a public sector service organization devoted to supporting Alabama small business. Bill is a thirty-year veteran of commercial banking and joined Bank One/New Orleans in 1998 as the Market Manager — Trade Finance for Louisiana. In 2000, he was promoted to first vice president for Global Treasury & Trade (Southeastern Market Manager). In 2004, Bank One merged with JP Morgan Chase, and Bill served as Executive Director for Global Trade Services for JPMorgan Chase Bank.
From 1996-1998, Bill was Senior Vice President and Director of the AmTrade International Bank in Atlanta; from 1982 to 1995, he was group vice president for trade finance with South Trust Bank in Birmingham.
Bill is a former member of the Bankers' Association on Foreign Trade and co-founded its Small Business Export Finance Committee. He has served as an expert witness regarding trade finance before several congressional committees and is a frequent lecturer for trade groups, financial institutions and universities. Bill was named to the national Advisory Committee of Ex-Im Bank in the fall of 2020. He is a member and former Vice Chair of the Louisiana District Export Council – LADEC and former Chairman of the Alabama District Export Council, 1994-96 (and its Vice Chairman from 2014 to present). Bill served two terms on the NADEC Board of Directors. For many years, Bill served on the faculty of the LSU Graduate School of Banking; he is a former adjunct professor with Birmingham-Southern University. Bill served on the Board of Visitors for the College of Business at Loyola University and was the 2001-2002 Chair of the International Trade & Tourism Council of the Louisiana Association of Business and Industry (LABI); in January of 2005, Bill was elected to the Board of Directors of LABI. In 2000, he was elected to the Board of the World Trade Center of New Orleans. From 2017 to 2019, Bill served on the Board of Directors for the national association of Small Business Development Centers, America's SBDC.
A New Orleans native, Bill is a graduate of Tulane University and of the Masters of International Business Studies (MIBS) program of the University of South Carolina.  Bill is married with two grown daughters and five grandchildren. He is a member of Jubilee Shores United Methodist Church in Fairhope, Alabama and currently serves on its Leadership Council.
Associate State Director
Michael Brooks
Michael Brooks is the Associate State Director of the Alabama Small Business Development Center Network (ASBDC), an economic development program at the University of Alabama's Office for Research & Economic Development, designed to help grow Alabama's economy by providing one-on-one, confidential & no-cost assistance to entrepreneurs and existing small businesses.
Michael began his career with the SBDC as an International Trade Specialist with the Alabama International Trade Center in 1998, leading several Trade Center programs, including business development, trade counseling, and export financing. In 2009 he joined the leadership of the Alabama SBDC Network as the Associate State Director. In this position he serves as a liaison to SBA and other business development organizations, oversees the accreditation process for the state's 10 SBDC locations, and drives innovation and performance improvement across the Network.
He received an MBA in Strategic Management & Marketing, and a BS in International Business from The University of Alabama. He currently serves on the board of directors for the AlabamaGermany Partnership and the North Alabama International Trade Association (NAITA), and was nominated to serve on the Alabama District Export Council (DEC).
Director Alabama International Trade Center
Brian K. Davis
Brian Davis is the Director of the Alabama International Trade Center (AITC) at The University of Alabama' where he oversees its export research, training, and finance services.  The AITC, a component of the University's economic development outreach programs, utilizes professional staff, UA students, and industry consultants to help small businesses in Alabama expand sales in foreign markets. The statewide program also serves as a resource for local, state, and regional organizations on a variety of international business research and development projects.
Brian is the project director for the Alabama Small Business Development Center (SBDC) Network at The University of Alabama, a partnership program with the U.S. Small Business Administration, higher education institutions in Alabama, and the State of Alabama.  It provides management and technical assistance to start-up and existing small businesses in all 67 counties of the state.
Brian has over 30 years of experience in international trade consulting and research projects.  He taught the export management course for the UA College of Commerce and Business Administration from 1990-2012.  Brian is a past president of the North American Small Business International Trade Educators (NASBITE) association and serves on its board of directors as a Distinguished Fellow.  He is a board member and secretary/treasurer of the Alabama India Business Partnership Association.
Brian received a Master's Degree in Latin American Studies from The University of Alabama and a Bachelor's Degree in Business and Intercultural Studies from the University of Montevallo.
Director / Program Manager Alabama PTAC
Jerry Ellison
Jerry Ellison retired as a Lieutenant Colonel in April 2004 after twenty-two years of active duty with the Alabama Army National Guard and was awarded the Legion of Merit upon retirement. After his military retirement, he worked for M.T.C.I, a government contractor. There he served as a business developer and later regional vice president while acquiring a number of skill sets relative to business development and contract management in the U.S. Government contracting arena. He secured over $16M in federal government contracts while with M.T.C.I. Jerry started his own consulting business in 2008 assisting small businesses pursuing government contracting and teaching workshops and seminars in like topics. In the fall of 2012, Jerry was selected to serve as the statewide Program Manager for the Alabama Procurement Technical Assistance Center (PTAC) program, a federally and state funded program that provides a variety of assistance to Alabama businesses pursuing federal, state, and local contracts. Jerry holds a Master's Degree in Teaching from Troy University-Montgomery and is a Certified Veterans Administration Verification Counselor. Jerry resides in Shelby County with Janet, his wife of forty-two years. They have three grown children and six grandchildren.
Project Accountant
Erin Coleman
Ms. Coleman joined The University of Alabama Small Business Development Center in Tuscaloosa in 2013 as an Accounting Specialist and was promoted to Program Accountant in 2014. Erin started her career at The University of Alabama in 2009 at The University Supply Store working in accounts payable. She received a bachelor's degree in Finance and a master's degree in Financial Planning. She manages all the financial functions of the SBDC Lead Center such as budget reconciliation, payroll, expense reports, sub-recipient monitoring, and preparing grant proposals.
Program Specialist
Karla Jordan
Finance Specialist / Business Advisor
Suzanne Darden
Suzanne Darden is a Finance Specialist with the statewide Alabama Small Business Development Center Network, based at The University of Alabama. The SBDC provides technical assistance to help small businesses secure capital for start-up and growth. Suzanne is a key leader with the SBDC's Capital Access Program, a position she has held since 2013. In the last three years, the SBDC has helped secure over $318 million in capital projects for manufacturing, healthcare, hospitality, hotel, multi-use residential/retail complexes, and other business projects throughout the state. Suzanne was awarded the 2018 SBDC State Star for outstanding performance among the nationwide SBDC program and is the 'go to' person for Alabama businesses seeking to access capital. Her previous experience has included serving as general manager and CFO for a refrigeration and ice manufacturing business; and commercial lending with banks in Georgia and Virginia. She is a graduate of Christopher Newport College of the College of William and Mary and is from Williamsburg, Virginia.
Finance Specialist / Business Advisor
Joe Grimes
Joe Grimes is a Finance Specialist with the Alabama SBDC Capital Access Team at The University of Alabama. Prior to this he was a Business Advisor with the Alabama SBDC at Jacksonville State University for nine years. During his time at JSU he was also an adjunct instructor of finance in the School of Banking.
Grimes' areas of expertise include financial analysis, financial projections, and obtaining sources of capital. He has 20 years of experience in commercial banking, loan underwriting, portfolio management, and client service. While Grimes worked in banking, he completed The Graduate School of Banking of The South on the Louisiana State University campus.
Prior to joining the SBDC Grimes co-owned two casual dining restaurants in the Birmingham area for four years. This endeavor provided him with experience and knowledge in all aspects of owning a small business, being part of a franchise, and in buying and selling a business.
During his career Grimes has been an active member of several civic organizations, on the board of directors of non-profit organizations, and served as president of three of the organizations.
Grimes' formal education includes a BA degree from the University of Alabama and an MBA degree with a concentration in Finance from Jacksonville State University.
Procurement Specialist Alabama PTAC
Pamela Harris
Pamela Harris joined Alabama PTAC in January 2018 as a Procurement Specialist/Business Advisor. Pamela has more than 29 years of experience in marketing and public relations with 23 years in the building industry specifically for general contractors and architects. She brings proven experience in communications planning and strategy, media relations, business development, and marketing materials development. Having previously worked for a small business, she has first hand experience in federal proposal development and extensive knowledge of marketing for set-asides including: SDVOSB, SB, 8(a), HUBZone, and WOSB, as well as working with the SBA on SBA-approved joint ventures and mentor-protégé arrangements. Pamela is knowledgeable with procurement/RFPs for Government agencies throughout the United States to include: USACE – numerous districts (and numerous bases), NAVFAC, Navy, Air Force, Department of Veterans Affairs, Department of Homeland Security, National Park Service, and others. Pamela has her MBA from The University of Alabama, and a Bachelor of Arts in English from The University of South Alabama. She is located in the Birmingham PTAC office at the Innovation Depot.
Finance Specialist / Business Advisor
Emily Moore
Regional Manager
Heather Wright
Heather Wright is a graduate of Auburn University with a BS in Business Administration with concentration in Finance and Human Resource Management. Mrs. Wright finished her MBA from the University of North Alabama. She has over fifteen years of finance and capital markets experience, with extensive work in market feasibility research, financial modeling, capital raises, and incentive packaging. Heather is a part of the Alabama SBDC's Capital Access Team, assisting business owners in all of their financial needs. Mrs. Wright's career has included executive roles in multiple business, as well as financial roles with Wells Fargo and Martin Federal Credit Union. She currently sits on multiple executive boards and is a Regional Manager at the Alabama SBDC.
Senior International Trade Specialist, AITC
Carolyn Q. Turner, CGBP, LCB
"Mrs. Carolyn Turner is the Assistant Director of Research and Training with the Alabama International Trade Center, providing import and export business counseling to companies in Alabama. She has nearly 20 years' experience in international business as it relates to developing export/import growth strategies, compliance and regulations, export controls under ITAR and EAR, customs clearance processes, classification, and logistics and supply chain. She is a Licensed US Customs Broker and also a Nasbite Certified Global Business Professional, so she is well positioned to help Alabama's importers and exporters. She has experience in a wide range of industries from software as a service, biotech, aerospace and aviation, automotive, to agriculture and everything in between. She has a BS in International Marketing and Spanish, with a focus on Latin America, and a Masters in Global Business Management, both from the University of Alabama. And she also serves on various Boards including the Japan America Society of Alabama (JASA); Destination Hoover International; and BIO Alabama. Mrs. Turner joined the Trade Center in 2008. She previously worked for Page & Jones, Inc. a Freight Forwarder and Customs Broker with offices throughout the Southeast, as the NVO and freight coordinator for the company's imports and exports. And she has been able to travel extensively during her career and uses that market knowledge to help companies navigate their international business endeavors.
Alabama International Trade Center
Alabama SBDC Network
The University of Alabama
621 Greensboro Ave.
Tuscaloosa, AL 35487
International Trade Specialist, AITC
Elaine Phillips
Elaine Phillips joined the Alabama International Center in 2016 as an International Trade Specialist; she lives in Montgomery, working with small businesses around the state who are involved in international trade. Her cross-cultural background and experience with customs in other countries, language and travel experience help bring added perspectives to her trade clients. She received her B.A. in Spanish and International Studies from the University of Alabama, Tuscaloosa and an M.A. from Ohio State in Foreign Policy Design and Management. With extensive experience in international trade as a direct exporter for 10 years in Alabama, she set up international sales reps and distributors, staffed an export department, obtained specification approval to sell corporate products to U.S. engineering firms with overseas projects, and significantly grew export sales. She also initiated an import program to enhance the company's competitive global position. She speaks Spanish and Portuguese and uses these languages to help clients enhance communications with foreign customers and sales agents. She has traveled extensively in Central and South America and parts of Asia and has lived in Spain and Brazil.
Procurement Specialist Alabama PTAC
Susan Adams
Susan has worked in a multitude of industries in HR, Marketing, Management, and Sales, including Pharmaceuticals, as well as having teaching and administrative experience in both High School and University arenas.
Susan has undergraduate degrees from the University of North Alabama in Biology, Health, Physical Education, and Recreation, with teaching certifications in Elementary and Secondary. Her MBA is from the University of Memphis in the specializations of Marketing and Management. Susan did post-graduate work at Vanderbilt in the areas of Human Resources and Training.
Coming from a family of small business owners, and having been a former business owner herself, Susan knows the needs of the small business community and has been able to use her education and experience to help entrepreneurs and small business owners prepare for government contracting. As a life-long learner, consummate fundraiser, and volunteer, she is always taking opportunities to learn and connect with others.
Susan has recently been selected as President of the University of North Alabama Alumni Association and holds leadership roles with Rotary and serves on the Professional Staff Assembly at the University of Alabama.
Regional Manager- Rural Outreach
Betsy Baker
Formal Education:
Auburn University – Montgomery, AL – Master's, Public Administration 1992
Troy University – Troy, AL – Bachelor's, Secondary Education in Social Science 1990
Certifications:
Graduate Certified Business Advisor, Kent State University's College of Business Administration – the first certified business advisor in the State of Alabama.
Certified Procurement Professional, Association of Procurement Technical Assistance Centers
Certified Verification Counselor, Department of Veterans Affairs
Skills and Abilities:
All aspects of government contracting including certifications, registrations, marketing, proposal review and proposal preparation. Also experienced in social media marketing, creative writing, report writing, educational training, presentation and business plan development.
Director of Consultant Services / Senior Business Advisor
Paavo Hanninen
Paavo Hanninen currently works as Director Consulting Services for the Alabama Small Business Development Center Network (ASBDC.) In that role, Hanninen provides assistance on a wide range of business issues—including business plan development and business start- up guidance. From 1984 thru 2010, Hanninen served as director of the Small Business Development Center at the University of Alabama. In that role, he worked with many existing and potential small business owners in Tuscaloosa and throughout Alabama. While working for the University of Alabama, Hanninen has been a member of various local civic clubs, served on economic advisory boards and has been an officer and president of two local non-profit agencies serving the needs of the developmentally disabled.
Director, International Business Development – AITC
Kristinn Gretarsson
Mr. Gretarsson has 25 years of experience in international business as a frontline manager, CEO, and board member of companies in medical, biotech and the financial sector. He has extensive experience in driving growth, entering new markets, product development, and brand building.  Mr. Gretarsson has led two companies through ISO 9001 certification and secured CE marking and FDA approval for medical devices, diagnostic aids, and skin care products.  Mr. Gretarsson was the CEO of ORF Genetics and BIOEFFECT, a world leading company in the development and production of recombinant proteins.
Kristinn's previous roles also included sales and marketing for a large food products company with 50 distributors and 200 SKU´s, and as International Trade Specialist for the Alabama International Trade Center.  Kristinn completed his undergraduate and graduate degrees in business from The University of Alabama.
Business Development Specialist
Brooke Maddox
Business Advisor
Harry Grier
Harry Grier is the owner of Arch Business Consulting, Inc. Arch Business Consulting was started in April 2012 and concentrates on advising management and owners of businesses with fewer than 25 employees or $5 million in annual revenues.
Prior to starting Arch Business Consulting, Harry was the Controller for a construction company for 8 1/2 years; was a commercial lender for 4 years, and a consumer banker for 9 years.
He graduated from the University of Georgia in 1990 with a BBA in Finance and a concentration in Economics.
He served on the Southeast Alabama Planning and Development Commission loan board for six years. He served on the Advisory Board of the Alabama Small Business Development Center Network. He served on the board of directors of the Alabama Brewers Guild for two years. He served as the Treasurer of the Alabama Alarm Association for 4 years.
Business Advisor
Magdaline Braxton
Magdaline is a well-rounded individual with a love and passion for helping people. She began her career with the Alabama SBDC Network in 2014 where she served in various key roles, including Administrative Assistant, Training Coordinator, and Business Advisor. After several years of employment, Magdaline decided to expand her skills to pursue a degree in counseling. She has a B.S. in Psychology from Athens State University and works part-time as a crisis counselor. Prior to her employment with the Alabama SBDC Network, Magdaline managed a successful business career in real estate. She brings a valued combination of entrepreneurial experience and detailed knowledge of university policies and procedures to the Alabama SBDC Network. Through these experiences, Magdaline gained a comprehensive understanding and appreciation for the challenges and rewards of being in business for yourself. Magdaline will continue to use her skills, knowledge, and experiences to assist small businesses and individuals in crisis.
Jacksonville State University
Center Director
Ken Grissom
Ken Grissom has served multiple roles with the SBDC at JSU, including Government Procurement Specialist, Business Advisor, and since 2014 as the Center Director. Grissom earned his undergraduate and MBA at JSU. Prior to joining the SBDC in 2011, Ken had worked as a businessman, owning and operating restaurants and other commercial projects.
Business Advisor
Mary Kirk
Mary joined the SBDC at Jacksonville State University on October 1, 2020, as a Business Advisor, and has spent much of her time since helping clients work through Covid-19 related issues such as PPP and EIDL.  Outside of her disaster-assistance activities, Mary's focus is on helping companies with business planning and strategy.  Before joining the SBDC, she served as the Bursar of Jacksonville State University. Mary is a graduate of JSU, and is proud to be a JSU employee. She  received a BS in Business Administration, (Accounting and Finance) from JSU in 1986. Before joining the staff at JSU, Mary owned a retail business for 10 years, worked in public accounting and also worked in banking. "I feel that these years of varied experience helps me in assisting the clients of the SBDC at JSU."
Procurement Specialist Alabama PTAC
Lindsay Frey
Lindsay Frey is the Government Procurement Specialist with the JSU's PTAC program, which is co-located in the Small Business Development Center. Lindsay's family has a long history of entrepreneurship in the Oxford, AL area, so she knows first hand the struggles and rewards of small business ownership. Lindsay started her career as the manger of her family's jewelry business, later becoming the Community Outreach Manager for a chain of non-profit dental offices. From there, she accepted a position at the Anniston Army Depot's Contracting Office where she worked very closely with the Director of Contracting and the Small Business Liaison. With the experience she gained at Anniston Army Depot, she was able to shift her career to helping small businesses wanting to sell their goods and services to the government in her current role.
Project Accountant
Anna Fang
Anna has been employed at JSU since 2014. She serves as a Grants Administrator & Financial Analyst in the Small Business Development Center. Prior to her employment with SBDC at JSU, she worked in banking, and local government as a financial officer. She has over 19 years of expertise in the financial services industry. Anna has a Bachelor's degree in Business Administration – Computer Information Systems and a Master's degree in Accounting. Anna is a Certified Government Financial Manager (CGFM).
Business Advisor
Tonya McGowan
Tonya joined the Alabama SBDC at Jacksonville State University as a Business Advisor in September 2021. Tonya has a Bachelor's degree in Computer information Systems and Master's degree in Business Administration with a concentration in Project Management. Prior to employment with the SBDC, Tonya was a Disability Specialist for 10 years with the Disability Determination Service (DDS), an entity of the Social Security Administration. From her experience with the DDS, she has gained knowledge working with clients and researching policies and procedures to meet their specific needs. She feels that the skills learned at DDS will be a viable asset to her role as a Business Advisor.
Business Advisor
Taylor Findley
Coming Soon!
The University of Alabama in Huntsville
Center Director
Hilary Claybourne
Business Advisor
Michelle Kloske
Michelle Kloske is a senior business advisor and training coordinator at the Alabama SBDC at the University of Alabama Huntsville since 2019. Michelle was born and raised in Tampa, Florida. She has an associate's degree from the University of Florida and a bachelor's degree in Accounting from the University of Alabama in Huntsville. Michelle is an enthusiastic and creative business advisor. Through her varied experiences, she is uniquely skilled to assist clients in the retail and service business and assisting food and beverage clients navigate the complex nuances of the industry.
Michelle began her career as an accountant specializing in payroll, taxes, and government reporting, for a defense contractor in the 8A program in Huntsville. She left the traditional workforce upon the birth of her first daughter. During her time as a stay-at-home mom of three girls, she was a top-selling consultant, she worked as a part-time accountant for a nuclear engineering firm, and she founded a small business specializing in custom apparel selling in her online boutique, craft shows, and directly to organizations. Additionally, she spent extensive time volunteering to chair large fundraising galas raising nearly half a million dollars for her children's schools. In 2014, Michelle returned to the traditional workforce full-time as the accounting manager, events coordinator, and membership director at a country club. She worked with all aspects of the organization to help the formerly bankrupt club become a thriving small business. Michelle truly loves working with SBDC clients. She utilizes her wealth of personal experience and friendly personality to help her clients realize their entrepreneurial dreams.
Business Advisor
Arlena Fulling
Arlena Fulling is a Business Advisor at the Alabama SBDC at the University of Alabama in Huntsville . She is a marketing expert, entrepreneur & educator. Most recently having spent time in higher ed as a college instructor, she is following her passion of working directly with and for the small business community. As a small business owner herself, she is dedicated to helping entrepreneurs thrive. Her experience brings an added benefit to SBDC clients who are seeking to build an online presence or launch an e-commerce business. Arlena attended Columbus State University and obtained a Bachelor's Degree in Marketing. She also holds a Masters of Business Administration with a concentration in Marketing from Belmont University.
Business Advisor
Foster Perry
Foster is a former UAH SDBC Center Director and now works part-time as a Senior Business Advisor. Foster has taught International Business at UAH as an Adjunct Lecturer since 2002. His professional career includes over 35 years in risk management, international business, government contracting, and business and professional development. Foster has a BA from the University of the Pacific and an MA from the Fletcher School of International Law and Diplomacy at Tufts University. Foster also speaks Spanish.
Procurement Specialist Alabama PTAC
Kris McBride
Ms. Kris McBride has an extensive background serving our community and in the Defense Industry. Kris retired as a V.P. of SAIC where she served as Deputy Program Manager (DPM) for $1B Systems Engineering Services contracts with over a hundred project teams and more than 2000 fulltime equivalent personnel from SAIC and 150+ funded subcontracted companies delivering systems, software, hardware, network, and test engineering, transition support, fielding and user support, training support, configuration management, quality engineering, senior level program support. Kris has extensive experience in the software industry serving as an Executive Manager for Intergraph, as President of Sigmatech, a Small Disadvanted Business. While at Intergraph, Kris managed several international projects and sales with the United Kingdom, Sweden, Singapore, Japan and Saudi Arabia.
Kris has a BA in Computer Science and Mathematics (double major) from The University of Tennessee, and a MS Computer Science, The University of Alabama in Huntsville. Kris has served in several leadership positions including Board of Directors Chair for the Huntsville/Madison County Convention and Visitors Bureau, Immediate Past President (Region) of the Association of the United States Army's (AUSA), President-Nominee of the Rotary Club of Madison, Alabama, and member of the Huntsville Committee of 100. Kris is committed to providing assistance and serving as a bridge between our small business community, prime contractors and government agencies.
Procurement Specialist Alabama PTAC
Marc Jacobson
Mr. Marc Jacobson has an extensive background serving our community and in the Defense Industry. He recently retired from serving as the City Administrator with the city of Madison, AL, has served in leadership roles with the Chambers of Commerce and several community and non-profit boards of directors. Marc retired as a V.P. of SAIC managing over 900 employees, subcontractors and small businesses, providing engineering support for Army systems at Redstone Arsenal, with a portfolio valued at $165M in revenue. He is a retired Lieutenant Colonel having served for 25 years in the Active and Army Reserves. Marc is Chapter Executive Vice President – Association of the U.S. Army (AUSA), member/Past President – Rotary Club of Madison, board member/Past President – Better Business Bureau (BBB) of North Alabama and is a member of Committee 100. He has over 33 years working in government contracting.
Marc has a BS in Engineering from the U.S. Military Academy at West Point, a Master of Administrative Science (MAS) from Johns Hopkins University. He is a graduate of both Leadership Greater Huntsville and Leadership Alabama. Marc's extensive experience managing programs from local, city and federal contracting. He is passionate about providing opportunities for growth in government contracting for our local small businesses and economy.
Procurement Specialist Alabama PTAC
Earl Johnson
Earl Johnson retired from Federal Services in 2016 after thirty years in contracting as a Contracting Officer for the Army Contracting Command at Redstone Arsenal, AL.
Dr.  Earl C. Johnson attended Alabama Agricultural & Mechanical University (Alabama A&M) where he earned a Bachelor of Arts Degree in Telecommunication.  He  worked for a short period after graduation at and NBC Television affiliate in Columbus, GA.  Having later  received his call into the ministry, he earned a Bachelor of Theology Degree from American Baptist Theological Seminary in Nashville, TN with honors (Magna Cum Laude).  He then further his theological studies at Beeson Divinity School at Samford University in Birmingham, AL and received a Masters of Divinity Degree. In addition, he earned a   Doctorate of Ministry Degree from Southern Baptist Theological Seminary, in Louisville, Kentucky.
The University of West Alabama
Center Director
Donald Mills
Donald brings more than 30 years of small business development and management/marketing experience to his current position. He has served as Director of the Small Business Development Center (SBDC) at UWA since September of 2007. He worked with the Small Business Development Center at Alabama State University as Procurement Specialist from 1987 to 1995. Donald was appointed Chairman of the Alabama Black Belt Commission's Small Business Committee by Governor Bob Riley in 2009 and continued to serve in that position after being reconfirmed by Governor Robert Bentley until 2017.
Education & Certifications:
Pursuing an MBA at the University of West Alabama
BS Degree Business Management, Alabama State University
Associates Degree Bishop State Community College
Economic Development Certification, The University of Oklahoma
Delta Regional Authority's Leadership Institute Leadership program
Authentic Leadership Delta Regional Authority
Harvard University's Kennedy School of Government Executive Education Program
Business Advisor
Sarah Rose
Project Coordinator
Sheena Turner
Assistant Director – DBE Supportive Services
Shari Stoudemire
Alabama State University
Center Director
Andrea Rogers Mosley
Andrea Rogers Mosley serves as center director for the Alabama SBDC at Alabama State University and has been with the network since 2010.  In 2021, she was recognized with the "State Star" award. This national award from America's SBDC recognizes those who demonstrate exemplary performance, make significant contributions to their networks, and are deeply committed to the success of America's small businesses. Andrea is passionate about helping small businesses survive and thrive.
She previously owned a solopreneur virtual assistance and web design company for seven years before working with the SBDC. Andrea is active in the community and currently serves as an advisory council member of the Lowndes County Area Chamber of Commerce and an appointed commissioner with the Montgomery Housing Authority. She has served as a Montgomery Area Chamber of Commerce board member and Roundtable facilitator for the Women in Business Conversations.
Andrea honorably served as an active duty service member in the U.S. Marine Corps from 1989 to 1993 and is a Desert Shield and Desert Storm Veteran. She holds a Bachelor of Science Degree in Human Resource Management from Troy University and a Master of Arts Degree in Human Services: Counseling Business from Liberty University. She loves traveling with her husband and spending quality time with their children and family.
Procurement Specialist Alabama PTAC
Cordero Young
Cordero Young is a Procurement Specialist with the Alabama PTAC at ASU.  Before joining the PTAC team, he worked in procurement at the State and City levels, and helped small business secure contract opportunities.  Young is currently pursuing a Bachelors in Business Management at ASU.
University of North Alabama
Center Director
Kimberly Hughston
Born and raised in the Shoals, Kimberly joined the Alabama SBDC at UNA as its first full-time Director. Her previous career path has always been in small business settings. She has varied knowledge that ranges from the pre-venture phase to becoming an established business. She specializes in marketing and enjoys helping small businesses get connected in the community. Kimberly has Bachelor's degree from Auburn University and a MBA from the University of North Alabama, with a focus on Marketing.
Procurement Specialist Alabama PTAC
Phillip Marks
Phillip Marks is a Procurement Specialist for the Alabama Procurement Technical Assistance Center (PTAC) at the University of North Alabama. His responsibilities include working with small businesses in the nine-county service area to assist with government contracting, assisting businesses in determining government contracting opportunities and helping them to do business with the federal agencies, prime contractors and state agencies. He has a Bachelor's degree in Marketing and a Master's in Business Administration from UNA. Phillip is a certified Associate Contracting Assistance Specialist with the Association of Procurement Technical Assistance Centers. Phillip has past experience in advertising sales with Comcast and retail store management in the grocery industry.
Business Advisor
Michael Butz
Coming Soon
Troy University
Center Director / Lead Business Advisor
Juliana Bolivar
Juliana Bolivar is no stranger to business and entrepreneurship. Having been raised by small business owners, she had a front-row seat to the successes and failures inherent to running a business, and started her own business at the age of 16. She currently serves as the center director of the Alabama Small Business Development Center Network at Troy University, bringing to her role ten years as a small business consultant. She has become sought-after for her ability to come alongside business owners as they work to design and implement innovative solutions to drive start-up success and revenue growth. Her brand development strategies have gotten results for business owners in various industries from hospitality, restaurants, travel, athletics, to daycares, beauty, and personal branding.
In addition to her proven skills as a business leader, Juliana serves as a member of the board of directors of Turning Point, a non-profit working to end domestic violence. In this role, Juliana has driven organizational decision-making as well as doubled donations, and secured new local business partners. Juliana is fluent in Spanish.
Auburn University
Regional Manager
Lindsay Bridges
Lindsay Bridges has worked as a business advisor since 2009. Prior to joining the Alabama SBDC, she started a consulting business specializing in research and writing services. Lindsay has a Bachelor's degree in History from Samford University, a Master's degree in History from Auburn University, and a JD from Cumberland School of Law. She loves her job with the Alabama SBDC because she is continually learning. Lindsay enjoys researching various topics for clients and advises on a variety of subjects, including startup, financing, and feasibility.
Business Advisor
Larkin A. Jones
Larkin Jones is a Business Advisor for the Alabama SBDC at Auburn University, in Auburn, Alabama.

Previously, Larkin worked as a Consultant for Accenture working with numerous Fortune 500 companies across the United States, Europe and Asia. She draws from her diverse experience and knowledge bringing creative perspectives in developing effective business processes and tools for her EVERY client to succeed. In every industry. Together with her husband, she is currently involved in numerous entrepreneurial ventures in Alabama and Florida.
South Alabama
Regional Manager
Mel Washington
Mel is the Regional Manager of the Alabama SBDC in South Alabama, where he provides one on one confidential counseling to aspiring and existing small business owners in six counties in South Alabama. He is also the former Executive Director & CEO of Project Enterprise, a micro-lending organization supporting entrepreneurs and small businesses in under-resourced communities in New York City.
Mr. Washington holds an undergraduate degree in Electrical Engineering from Howard University, a Masters in Business Administration from New York University and completed the Administration Executive Education Program at Wharton School of Business. He has held executive level positions in Finance, Operations, and Strategy and Planning in the financial services and telecommunications sectors. His career includes successful stints at top tier firms including AT&T, Salomon Brothers, Morgan Stanley, JP Morgan Chase, and Citibank.
Mr. Washington has demonstrated a strong commitment to community and economic development throughout his career, and has served on the Boards of several organizations in Mobile and the New York City Area. He is the former Chairman and current member of the Board of Directors for Prichard Preparatory School; member of the Community Development Advisory Council for Hancock Whitney Bank; member of the Board of Directors for Innovation Portal; member of the Advisory Board for the Melton Center for Entrepreneurship and Innovation at USA; member of the Board of Directors for The Mobile Ballet; former member of the Board of Directors for the Boys and Girls Club of South Alabama; former Vice President of the Board of Mobile Baykeeper; and formerly on the Boards of LiftFund in Austin Texas, the Gulf Coast Angel Network, and the History Museum of Mobile. He was also a judge for Alabama Launchpad 2013 & 2015, a state-wide competition that offers up to $250,000 to high-growth and innovative startups across Alabama.
Mr. Washington is also active in several entrepreneur programs at the University of South Alabama: Teaching Team Member for the National Science Foundation's Innovation Corps (I-Corps); Minority Business Accelerator Program; and Minority Business Development Program. In addition, he is an Expert in Residence at Innovation Portal, a non-profit incubator and innovation hub accelerating startup growth in Southwest Alabama and the central Gulf Coast.
Business Advisor
Yolanda 'Yo' Johnson
Yolanda "Yo" Johnson, Business Advisor, started with the Alabama SBDC program in 1989 as the first procurement specialist in West Alabama then had a couple year stint as Director of the center located at the University of West Alabama. She returned to the network as a Business Advisor in 2014 after gaining extensive experience in non-profit management, business development and leadership in the architectural, engineering and construction industries, and after starting her own leadership consulting company. Yo holds undergraduate degree in Business Management from Auburn University, master's degree in Business Education from University of West Alabama and extensive post graduate work in Economic Development from Auburn University, University of Oklahoma and University of Missouri-Kansas City. She is a 6th generation native to Coastal Alabama and is passionate about her community.
Procurement Specialist Alabama PTAC
Gerald Dunlop
Gerald Dunlop is the Procurement Specialist for an eight-county area in southwest Alabama. He assists businesses with registering in the System for Award Management (SAM) and applying for the 8(a) Business Development Program, HUBZone certification, Woman-Owned Small Business certification, as well as other certifications. He also assists clients with locating bid opportunities and preparing bid proposals. He is a Certified Procurement Professional and a Level III Certified Contracting Assistance Specialist with the Association of Procurement Technical Assistance Centers, the professional organization of procurement technical assistance programs. He is also a VA Certification Counselor and a Certified Business Advisor with ASBDC. He has been with the Network since 1999. Prior to that, he was a journalist for many years. He has an MBA in management and a BA in journalism.