7 Questions to Ask for a Small Business Loan
Key questions to ask your SBDC counselor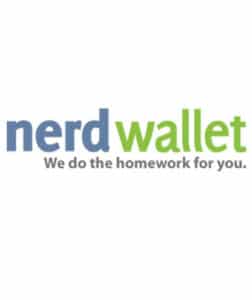 :
Small Business Development Center advisors can offer you experienced advice, unbiased opinions and the invaluable market knowledge that you need to prepare your small-business loan application — all for free.
The U.S. Small Business Administration sponsors hundreds of these centers around the country, each with advisors who provide one-on-one business counseling. When you meet with an advisor, he or she will have plenty of questions for you. (Why do you need a small-business loan? What's your credit score? How will your business be profitable?)
Here are seven things you should ask them.
1. Do I have a feasible business idea for my market?
Business advisors can help you do market research to ensure that your business idea will thrive in your particular area. They have access to databases that provide insights including the average revenue of local businesses in your industry and market saturation statistics.
For example, data might show that consumers in your area spend $30,000 a year on coffee. If there's only $6,000 worth of java being sold by local businesses, your coffee shop has a higher likelihood of success, says Tim Holtkamp, a business advisor at the McLennan Small Business Development Center in Waco, Texas.
2. How much capital do I really need?
In trying to keep their costs down, small-business owners typically underestimate the amount of money they need to borrow, Gary Smith, director of the Small Business Development Center at the University of Wisconsin-Platteville, says via email. Business advisors can help business owners realistically estimate how much capital they'll actually need, taking into account the unexpected costs that are bound to pop up, Smith says.
3. Am I prepared to approach a lender?
A business plan alone isn't enough when you approach a lender to ask for a loan. You'll need to put together a loan package, and advisors can help you do that, Suzanne Darden, a finance consultant at the Greater Birmingham Small Business Development Center in Birmingham, Alabama, says via email. Once you've assembled your loan package, you can shop it around to several lenders, Darden says. A loan package should include the following:
A business plan
Business financials and projections (balance sheets, income statements and cash flow statements)
Personal financial statements
Personal and business tax returns
Personal and business credit reports
Legal documents (i.e. articles of incorporation, partnership agreement, licenses, leases, franchise agreements)
A description of why you need the loan and specifically how you'll use the funds
4. What type of loan is best for my business?
Business advisors can help make sure you take out the right type of loan based on the needs of your business. For example, if you need to purchase inventory or cover a gap in your accounts receivable, you should take out a short-term loan that's one year or less, Bruce Morse, regional director of the Wyoming Entrepreneur Small Business Development Center, says via email.
If you need to buy equipment, supplies or a large amount of inventory, you should take out a loan with a term of up to three years, Morse says. If you're purchasing large equipment or real estate, you should finance it over a longer period of time: seven to 25 years, Morse says.
5. What funding options are available to me?
When it comes to small-business funding options, advisors know the lay of the land; they're familiar with all of the federal, state and municipal loan programs, and have relationships with local microlenders and community bankers. Lenders are more likely to consider lending to businesses that have worked with a Small Business Development Center advisor, says Richard Sifuentes, assistant director of the University of Texas-San Antonio Small Business Development Center.
"They give [the loan package] a whole lot more credence," he says. "We won't send a client to the bank if we don't think they're ready."
Although online lenders such as Lending Club and OnDeck have become more common in recent years, Small Business Development Center advisors typically don't recommend them to small-business owners.
"I don't refer clients to programs that I've not physically spoken to a loan officer," Debra Hamilton Farley, associate executive director of the Hampton Roads Small Business Development Center in Hampton, Virginia, says via email.
6. Are the loan terms a lender has offered me good?
Before you sign a loan agreement, business advisors can help you read the fine print and understand the terms and conditions, says Mark Rentschler, a finance and technology specialist at the Kutztown University Small Business Development Center in Reading, Pennsylvania. For example, if you apply for a bank loan and a bank is interested, it will issue a commitment letter offering you the loan under certain terms. Bring that commitment lender in to your local Small Business Development Center and have an advisor review it before you close on the loan, Rentschler says.
7. What resources do you have that I can use in the future?
Just as it's smart to go to the doctor for checkups even when you're healthy, it's important to meet with your business advisor even when your business is running smoothly. Business owners should make monthly or quarterly appointments to check in with their advisor, says Pamela Lankford, director of the Ohio Small Business Development Center in Marietta, Ohio. Whether it's helping you market your business or helping you better understand your business's cash flow cycle, business advisors can continue to work with you to improve.
"We're really here for the life of the business," Lankford says.
Source: http://www.nerdwallet.com/blog/small-business/small-business-loan-advisor-questions/
by Teddy Nykiel on July 17, 2015