AL Small Business Credit Initiative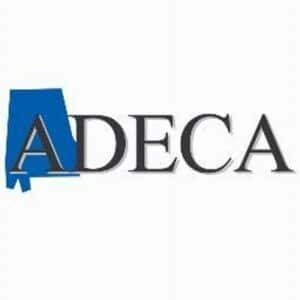 NOTE: This blog post is from October 2014, and discusses the original SSBCI program.  The new SSBCI program is expected to launch in Alabama in 2023, and is expected to involve Innovate Alabama and the Alabama SBDC Network.
Alabama continues to be a leading state in deploying funds to local lenders and small businesses through the U.S. Department of the Treasury's State Small Business Credit Initiative (SSBCI).
The Alabama Department of Economic and Community Affairs has deployed $34 million – the 7th largest amount nationwide – to support private sector loans. That includes $28.3 million of its original $31.3 million SSBCI allocation and $5.7 million in recycled (redeployed) funds as of June 30.
Local businesses have reported that the new loans will create or retain 1,282 jobs, the treasury said.
"Small businesses and entrepreneurs need capital to build and grow their businesses," said Deputy Treasury Secretary Sarah Bloom Raskin. "Through the State Small Business Credit Initiative, the U.S. Treasury Department and private sector lenders and investors are driving economic growth in Alabama's small businesses. The data released today show that this program continues to provide small business owners with access to the resources they need to create jobs."
The program was created as part of the Small Business Jobs Act of 2010. To be eligible for SSBCI funds, each state had to demonstrate that it would be able to leverage each federal $1 to generate $10 in new small business lending or investing. The funding is not repaid to the federal government. Instead, repaid loans and investments remain with participating states to be redeployed locally.
To build on the momentum of the program's success and capitalize on new working relationships among states and small business lenders and investors, President Obama proposed an extension of SSBCI in his 2015 Budget with an additional $1.5 billion in funding across the U.S.
SSBCI has funded five types of state programs: capital access programs, loan participation programs, collateral support programs, loan guarantee programs and venture capital programs. Alabama uses the capital access, loan guaranty and loan participation programs to support small business loans and investments.
The Alabama SBDC Network works directly with Alabama's small businesses to assist them with capital access issues.  The SSBCI has been an incredible tool for many SBDC clients.
Source: BBJ