Delta Challenge: Pitch Competition
The Small Business Development Center and The Division of Economic Development and Outreach at The University of West Alabama (UWA) are proud to announce that UWA has been chosen by the Delta Region Authority (DRA) as one of six host sites throughout the Delta Region for the Entrepreneurial Pitch Competition, "The Delta Challenge," that will take place Oct. 11 beginning at 6 p.m. in Livingston Alabama. The Delta Challenge is a series of entrepreneurship pitch competitions, and a part of a newly established program called the DRA Entrepreneurship Network, to boost entrepreneurial success in the Delta region and DRA Black Belt Counties in Alabama.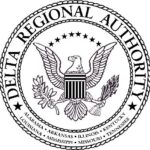 The Pitch Competition is much like some of the current shows airing on television. An individual or company has three minutes to "pitch" their idea to a panel of judges who are experts in various business fields. There will also include a 1-minute Q&A time immediately following the 3-minute presentation. The top 2-3winners from each location will qualify to compete in New Orleans, March 19-24, with one additional alternate chosen from all locations for a total of 20 finalists.
"This is a great opportunity for our small businesses that are ready to take their business and business concepts to the next level," said UWA SBDC's Director, Donald Mills. "Locally, we have small business resources available that may be of great assistance to those competing regardless of whether or not they make the finals, but we certainly look forward to the winners competing in New Orleans and the opportunities that will bring."
Within Alabama, anyone within the 20 DRA Counties may register to compete for a chance to advance to the finals in New Orleans as an Entrepreneurship Network Fellow. Eligible Alabama counties include Barbour, Bullock, Butler, Choctaw, Clarke, Conecuh, Dallas, Escambia, Greene, Hale, Lowndes, Macon, Marengo, Monroe, Perry, Pickens, Russell, Sumter, Washington, and Wilcox. This is an eight-state event; entrepreneurs and small businesses from any DRA County throughout the DRA's eight-state region are eligible to compete in any or all of the six competitions. To compete, you must register at least one week in advance of the competition site that you wish to attend:
September 13, 2016 – North Little Rock, AR – Arkansas Regional Innovation Hub
September 20, 2016 – Cape Girardeau, MO – Codefi
September 28, 2016 – Jackson, TN – Lane College
September 29, 2016 – Oxford, MS – University of Mississippi
October 11, 2016 – Livingston, AL – University of West Alabama
November 1, 2016 – Ruston, LA – Louisiana Technical University
Individuals and non-profit organizations that provide direct entrepreneurship support or educational services are encouraged to apply to join this new Network as well. Representatives from up to 16 support organizations will be identified to join this effort officially. Application guidelines and instructions for interested entrepreneurs and support organizations can be found at dra.gov/entrepreneur.
For more information, contact UWA Director of Small Business Development Center Donald Mills at dmills@uwa.edu or call (205) 652-3814; or contact UWA Director of Economic Development and Outreach Allison Brantley at abrantley@uwa.edu or call (205) 652-3618.
Source: http://centerforblackbelt.org/delta-challenge-entrepreneurial-pitch-competition-at-uwa/