Innovation Depot Gets International Attention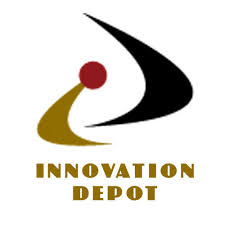 Innovation Depot Getting International Attention
The Birmingham Business Alliance and Alabama Small Business Development Center want to work with Alabama companies t0 build relationships with foreign countries.
BIRMINGHAM – AL –
Recently, no major job announcements have come to the Birmingham area. But there's a game changer- the Innovation Depot. The business incubator is getting the world's attention. Wednesday, an Australian trade commissioner had to see it for herself.
Until Wednesday, all of Australia's Minister-Counsellor and Senior Trade Commissioner Kelly Ralston's information about Birmingham came from magazines.
"We were getting the sense a lot of interesting things were happening. We didn't know what. We are glad to be here to explore that further," said Minister-Counseller Ralston.
She toured the depot, which houses 90 life science, bio tech and information start up businesses. Nearly 180 have already graduated and moved into other space.
The Birmingham Business Alliance and Alabama Small Business Development Center want to help them build relationships with foreign countries.
"That's where it starts- making the contacts, a little vetting, trying to do a little match making, trying to find the right business here at the depot. You can't just get off a plane, go on the internet to find the right party," said Bill Cummins, executive director of Alabama SBDC Network.
Business leaders say these businesses are easy to grow internationally.
A month ago, a Japanese CEO visited the depot with the governor; and a representative from the UK was in town in December.
"As we export more, that allows us to create more jobs, more revenue for those companies," said Mark Brown of the BBA.
"It's hundreds of companies adding one, two, three jobs. But those companies are more stable and more or less the backbone of the Birmingham economy," said Cummins.
Before the end of the tour, Ralston was asking about the best way to get in touch with the companies.
"Obviously, companies interested in Australia, we came to expose them to opportunities there," said Ralston.
This was just the first meeting with Australian representatives. Companies and business leaders hope more will follow.