Contact Us
Alabama SBDC at the University of Alabama in Huntsville (UAH)
Ms. Hilary Claybourne, Center Director
225 Church Street, Suite 319
Huntsville / Madison County Chamber of Commerce
Huntsville, AL 35801
Tel: 256-824-6422
sbdc.uah.edu
To speak with an SBDC Business Advisor at UAH, please complete our online client registration form.  Our one-on-one advising services are confidential and offered at no charge to Alabama's entrepreneurs and small business owners, but we are required to collect basic demographic information for our funding partners.  All information is reported in aggregate form (# veteran-owned business, # women-owned businesses, etc.)
Your Local Small Business Experts: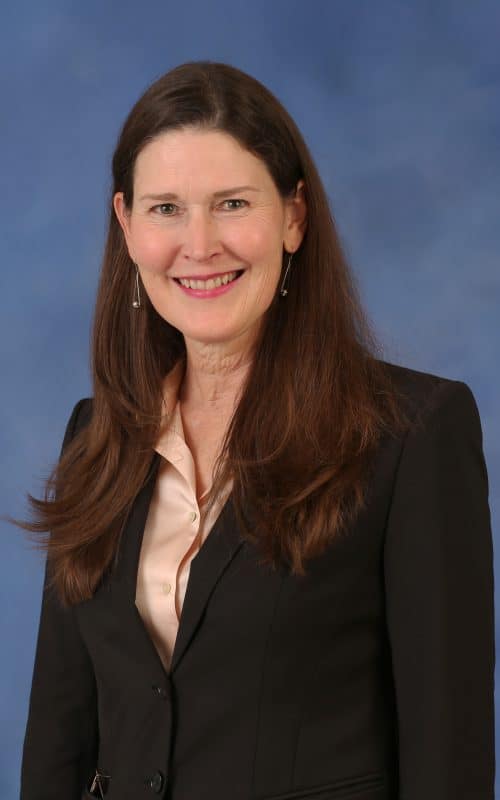 Center Director
Hilary Claybourne
Business Advisor
Michelle Kloske
Michelle Kloske is a senior business advisor and training coordinator at the Alabama SBDC at the University of Alabama Huntsville since 2019. Michelle was born and raised in Tampa, Florida. She has an associate's degree from the University of Florida and a bachelor's degree in Accounting from the University of Alabama in Huntsville. Michelle is an enthusiastic and creative business advisor. Through her varied experiences, she is uniquely skilled to assist clients in the retail and service business and assisting food and beverage clients navigate the complex nuances of the industry.
Michelle began her career as an accountant specializing in payroll, taxes, and government reporting, for a defense contractor in the 8A program in Huntsville. She left the traditional workforce upon the birth of her first daughter. During her time as a stay-at-home mom of three girls, she was a top-selling consultant, she worked as a part-time accountant for a nuclear engineering firm, and she founded a small business specializing in custom apparel selling in her online boutique, craft shows, and directly to organizations. Additionally, she spent extensive time volunteering to chair large fundraising galas raising nearly half a million dollars for her children's schools. In 2014, Michelle returned to the traditional workforce full-time as the accounting manager, events coordinator, and membership director at a country club. She worked with all aspects of the organization to help the formerly bankrupt club become a thriving small business. Michelle truly loves working with SBDC clients. She utilizes her wealth of personal experience and friendly personality to help her clients realize their entrepreneurial dreams.
Business Advisor
Ronica Ondocsin, PE
Ronica has worked for more than 25 years in the fields of engineering, project management and business development with the US Army Corps of Engineers, Department of Defense, Alabama Department of Transportation and University of Alabama Huntsville.  She has a BS in Civil Engineering from UAH and is a registered Professional Engineer in the state of Alabama with experience in site development, roadway design, and master planning and facility requirements development for large military and commercial/municipal projects.  Her service to the local community also includes six years as a member of the Madison City Council, which gives her a unique perspective on how new businesses are licensed, launched, and succeed in their communities.
Procurement Specialist APEX Accelerator of Alabama
Kris McBride
Ms. Kris McBride has an extensive background serving our community and in the Defense Industry. Kris retired as a V.P. of SAIC where she served as Deputy Program Manager (DPM) for $1B Systems Engineering Services contracts with over a hundred project teams and more than 2000 fulltime equivalent personnel from SAIC and 150+ funded subcontracted companies delivering systems, software, hardware, network, and test engineering, transition support, fielding and user support, training support, configuration management, quality engineering, senior level program support. Kris has extensive experience in the software industry serving as an Executive Manager for Intergraph, as President of Sigmatech, a Small Disadvanted Business. While at Intergraph, Kris managed several international projects and sales with the United Kingdom, Sweden, Singapore, Japan and Saudi Arabia.
Kris has a BA in Computer Science and Mathematics (double major) from The University of Tennessee, and a MS Computer Science, The University of Alabama in Huntsville. Kris has served in several leadership positions including Board of Directors Chair for the Huntsville/Madison County Convention and Visitors Bureau, Immediate Past President (Region) of the Association of the United States Army's (AUSA), President-Nominee of the Rotary Club of Madison, Alabama, and member of the Huntsville Committee of 100. Kris is committed to providing assistance and serving as a bridge between our small business community, prime contractors and government agencies.
Procurement Specialist APEX Accelerator of Alabama
Marc Jacobson
Mr. Marc Jacobson has an extensive background serving our community and in the Defense Industry. He recently retired from serving as the City Administrator with the city of Madison, AL, has served in leadership roles with the Chambers of Commerce and several community and non-profit boards of directors. Marc retired as a V.P. of SAIC managing over 900 employees, subcontractors and small businesses, providing engineering support for Army systems at Redstone Arsenal, with a portfolio valued at $165M in revenue. He is a retired Lieutenant Colonel having served for 25 years in the Active and Army Reserves. Marc is Chapter Executive Vice President – Association of the U.S. Army (AUSA), member/Past President – Rotary Club of Madison, board member/Past President – Better Business Bureau (BBB) of North Alabama and is a member of Committee 100. He has over 33 years working in government contracting.
Marc has a BS in Engineering from the U.S. Military Academy at West Point, a Master of Administrative Science (MAS) from Johns Hopkins University. He is a graduate of both Leadership Greater Huntsville and Leadership Alabama. Marc's extensive experience managing programs from local, city and federal contracting. He is passionate about providing opportunities for growth in government contracting for our local small businesses and economy.
Procurement Specialist APEX Accelerator
Todd Steigerwald
Mr. Todd Steigerwald is a native of Huntsville, AL and a USAF veteran with over 40 years' experience working in the aerospace and defense industry. He has a strong working knowledge of government regulations and associated business policies and procedures. And has supported numerous R&D activities as well as high dollar USG and FMS missile production programs.
Todd started his career as a Contract Specialist in the USAF and then worked for several large businesses, ex. FMC, SCI, Lockheed Martin, McDonnell Douglas and others. He subsequently started and/or helped grow numerous small businesses such as Steigerwald & Associates, Miltec, Venturi, Banner Defense and others. Todd's career highlights include the support of critical DoD and NASA programs to include MDA's THAAD Missile, the US Army's Bradley Fighting Vehicle, and NASA's SpaceHab and Hubble Space Telescope programs.
While working for large businesses, Todd held several contract and acquisition positions to include Sr. Contract Administrator, Pricing Manager, Subcontract Administrator and Price/Cost Analyst. Responsibilities ranged from submitting proposals and negotiating contracts to drafting Teaming Agreements, U.S. State Department Technical Assistance Agreements, etc. While supporting small businesses, Todd held key leadership positions and was responsible for the entire Business Operations to include Contracts, Pricing/Estimating, Accounting, Human Resources, Security, etc.
Todd holds undergraduate degrees in Business Administration and Organizational Leadership from Columbia Southern University and a Master's in Education from Auburn University. He is longtime member of the National Contract Management Association and is a Certified Professional Contract Manager (CPCM). Todd is a graduate of Leadership Greater Huntsville (Class 22) and a strong advocate of the Autism at Work Program.
Procurement Specialist APEX Accelerator
Mel Adams, Ph.D.
Mel Adams is an army veteran who gained broad national and international experience over the last 30 years in Huntsville.  In the 1990s, he assisted 60+ SBDC clients and led initial long-range planning efforts for boards of United Way, Huntsville, Land Trust of North Alabama, and Habitat for Humanity.  He is a graduate of Leadership Huntsville. As a charter member of the Alabama Technology Network, Dr. Adams helped dozens of clients across Alabama and the Southeast; many won Nunn-Perry or state quality awards, and he was recognized as National Practitioner of the Year 2000 by ModForm/Dept of Commerce MEP. He supported Mercedes Benz, Teledyne Brown, and Northrup Grumman, and initiated the Alabama Automotive Manufacturing Association. For several years, his own firm provided market research and business development services to small federal contractors to grow contract backlogs.
Adams' recent experience includes 15 years assisting Redstone Arsenal agencies with strategic planning, lean implementation, and change management in acquisition, engineering, software engineering, aviation maintenance, cyber, missile manufacturing, and FMS. Mel led hundreds of lean kaizen and value stream mapping events in manufacturing firms and federal defense agencies, both nationally and internationally.  He is published in entrepreneurship, small business, high-tech management, continuous improvement, and modeling/simulation. Mel served on boards of directors for several high-tech startups, Huntsville's homeless agency First Stop, Inc., and the board of trustees for his alma mater. He retired from UAH in 2007 and from Booz Allen Hamilton in 2018.  He earned his Ph.D. and MBA at the University of Tennessee in strategic management, finance, and marketing, and certificates in quality/six sigma, lean, and logistics.
September 26, 2023
The Cybersecurity Maturity Model Certification (CMMC) 2.0 program is the next iteration of the DOD's CMMC cybersecurity model. Learn more…
Success Stories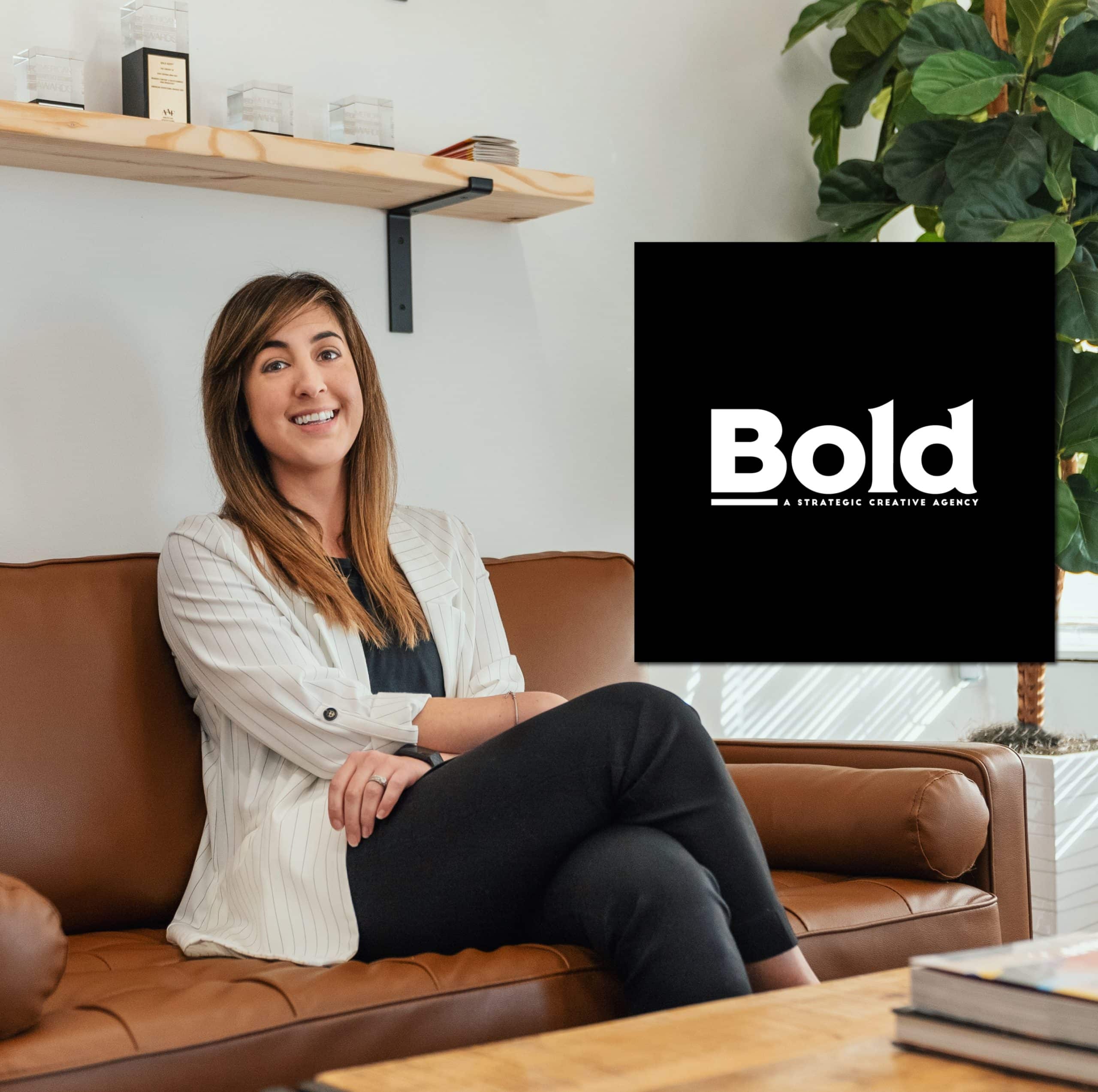 The Bold Agency propels companies to be their boldest, most authentic selves to connect to…
Registered clients that are working with one of our Business Advisors can use the form below to securely upload financial documents.  Never email sensitive financial documents. If you were referred by a lender, and are not already a client of the Alabama SBDC, please register here first.
Please ensure that all documents are properly labeled before uploading them.
For example, "ABC Manufacturing Balance Sheet 2020.pdf" is preferable to "Scan112233.pdf" or "Balance.pdf"
This is a secure upload, provided by Box.  Box is ISO 27001 and ISO 27018 certified for its Information Security Management System and privacy protection as a PII processor, and has been granted an Authority to Operate and is listed on FedRAMP.gov as a FedRAMP compliant system at the moderate impact level. Box maintains a SOC 1 report based on the SSAE 18 standard, SOC 2 report based on the ISAE 3000 standard, and SOC 3 report based on TSP Section 100a from an independent third party. If you are not comfortable using this embedded upload tool, click here to access the direct upload page.