Alabama Earns A+ from Small Business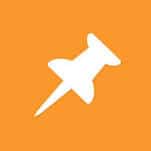 Thumbtack.com, in partnership with the Ewing Marion Kauffman Foundation, has released the second-annual Thumbtack.com Small Business Friendliness Survey showing that Alabama earned top-5 rankings from small businesses for the state's regulatory systems and the ease of hiring additional employees in Alabama.
The Thumbtack.com Small Business Friendliness Survey is the only survey to obtain data from an extensive, nationwide universe of job creators and entrepreneurs in order to determine the most business-friendly locations. While there are various "business climate rankings" that rate locations as good or bad for business, there are no others that draw upon considerable data from small business owners themselves.
"In surveying thousands of small businesses across America, we have found that clear and consistent regulations and relevant training programs are among the most important factors in determining how they view their region's friendliness," said Sander Daniels, co-founder of Thumbtack.com. "Based on the state's excellent performance in this year's study, Alabama is definitely delivering what these businesses want."
Some of the key findings for Alabama include:
Alabama rose from #10 in 2012 to take the #2 spot this year, trailing only Utah for overall small business friendliness.
The state was ranked #1 for ease of hiring. Additionally, the survey respondents reported among the highest rates of anticipated hiring for 2013.
Nationally, professional licensing requirements were more important to small business owners than taxes in determining a state's overall business-friendliness, confirming the findings from last year's study.
African-American and Hispanic small business owners were more likely than their white counterparts to encourage others to start a new business.
The top ranking states overall were Utah, Alabama, New Hampshire, Idaho, and Texas.  The lowest rated were Illinois, California, Hawaii, Maine and, in last place, Rhode Island.
Alabama earned A+'s for its licensing requirements and its labor regulations.
The state's lowest grade was an 'A-' for its training and networking programs.
"It is critical to the economic health of every city and state to create an entrepreneur-friendly environment," said Dane Stangler, director of Research and Policy at the Kauffman Foundation.  "Policymakers put themselves in the best position to encourage sustainable growth and long-term prosperity by listening to the voices of small business owners themselves."
The full survey results can be seen here and include full sets of rankings, easily searchable quotes from Alabama small businesses, regional comparisons within states, and Census data comparing Alabama's key demographics against those of other states.
"I do business in Alabama and Florida. The two states are night and day different. I think Alabama must be one of the easiest states in the union to do business in while Florida is an absolute nightmare. I feel like Alabama is adding businesses and jobs, and I think the state's attitude is a big part of it"