Troy SBDC Helps Businesses Start & Grow
The U.S. Small Business Administration estimates more than 382,000 small businesses in Alabama contribute to the economy.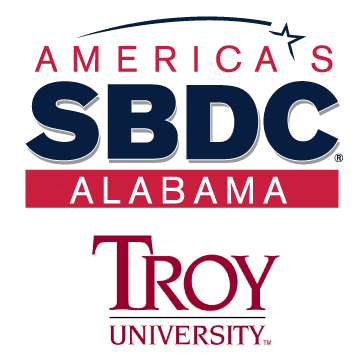 One of those businesses is owned by local Dr. Jessica Bullock Sarratt.
Sarratt, who has owned Family First Chiropractic on West Main Street for nearly two years, said she started her practice after help from the Troy University Small Business Development Center (SBDC). She said a one-on-one session the SBDC offered at the Dothan Area Chamber of Commerce helped her structure her business plan and seek out banks that provided startup business loans aside from existing business loans.
"In chiropractic school you don't learn so much of the business aspect of it, and that can be overwhelming at first," she said.
"The center really helped zone me in to work from step one, two and three in order to get my dream into reality. It was easy to get in touch with them and they spent the time my husband and I needed to be led in the right direction."
According to the SBDC Director Judy Callin, the center is part of a larger network of small business organizations statewide and nationwide that p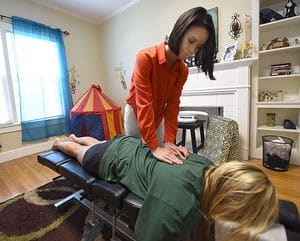 rovide research for training, an exchange of ideas and co-counseling for small business owners and entrepreneurs.
Some online training is available through the Alabama Small Business Development Center Network , of which the Troy SBDC is a part.
Callin said the SBDC assists residents, by appointment, with their current business plans every second Tuesday at the Dothan chamber. In addition, Callin said the center hosts a nine-week program called NxLeveL Business Planning Series, which encompasses weekly three-hour sessions that assist participants with financial, managerial and technical matters involved in starting and operating a business.
The next course in Dothan begins at 5:30 p.m. Thursday, July 16, at Troy University Dothan.
Callin said Troy's SBDC was established in 1982.
"We help with ideas and whatever steps in marketing, management, financing, planning, government contracts or budgeting that our participants need guidance on," Callin said.
"In NxLeveL, it is possible to have a completed business plan by the end of the training. We have a lot of businesses out there who participated in our one-on-one counseling."
Callin said one of the most common issues on which local small businesses request help from the center is financing.
"There have been a lot of changes since 2008. It's been very difficult, especially for a startup," she said.
"We try to help with creative and alternative solutions, whether starting on a small scale without additional funding, or using an investor initially."
[message type="info"]More Information
Troy Small Business Development Center programs:
No-cost one-on-one confidential counseling: An SBDC representative meets every second Tuesday of the month for small business development counseling at the Dothan Area Chamber of Commerce. The meetings are by appointment only and require a business plan. The next sessions are set for Tuesday, June 9.
NxLevel Business Planning Series:
This is a nine-week training series with weekly, three-hour sessions. The next course in Dothan begins at 5:30 p.m. Thursday, July 16, at Troy University Dothan.
[/message]
Source: http://www.dothaneagle.com/news/business/center-helps-small-businesses-get-their-start/article_11c6edce-0638-11e5-8b59-0bb917ddc11e.html